Instead of using sugar to sweeten homemade lemonade, try using Smart Solutions raspberry flavoured Active Collagen instead!  Active Collagen is sweetened with stevia leaf, which typically doesn't raise blood sugar levels and is generally considered diabetic-friendly.
Collagen is the most abundant protein in our body and is used as building block for bones, teeth, tendons, ligaments, and muscles.  It also provides firmness to our hair, skin, and nails.  We produce less collagen as we age which eventually results in wrinkles and thinner, more fragile skin.  By supplementing with collagen on a daily basis we can help delay/reduce wrinkles and reinforce our joints.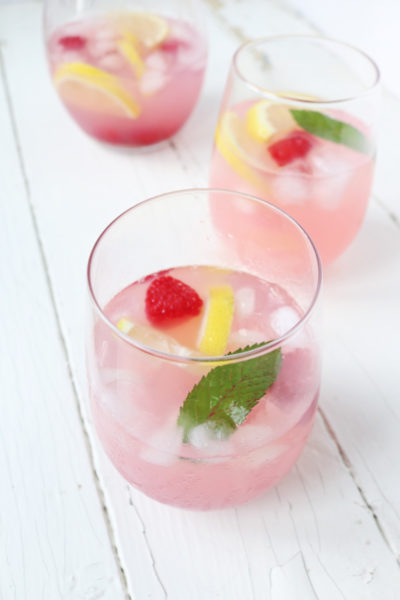 ---
RASPBERRY COLLAGEN LEMONADE RECIPE
gluten-free, dairy-free
PREP TIME:

    5 minutes


COOK TIME:

   0 minutes


TOTAL TIME:

  5 minutes
YIELD:                 1.75 cups
DIRECTIONS:
1.    Mix water and lemon juice together.
2.   Stir in Smart Solutions Active Collagen (raspberry flavour)
4.   Adjust to taste by adding more collagen for sweetness, or lemon juice for tartness
3.   Serve with ice and garnish with fresh raspberries, lemon slices or fresh mint.
---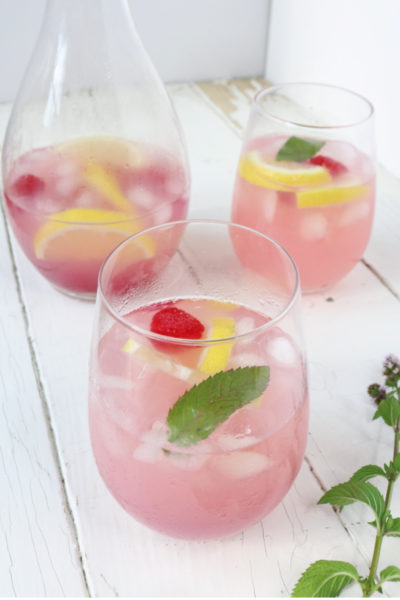 S

hop this pag

e