Olive tapenade makes a lovely spread on crostini, or can be used as a topping for bruschetta, pasta, or baked potato.
Olives are an excellent source of heart-healthy monounsaturated fat known for lowering LDL (bad cholesterol), while maintaining HDL (good cholesterol).  Monounsaturated fat may help reduce blood pressure and lower the risk of heart disease.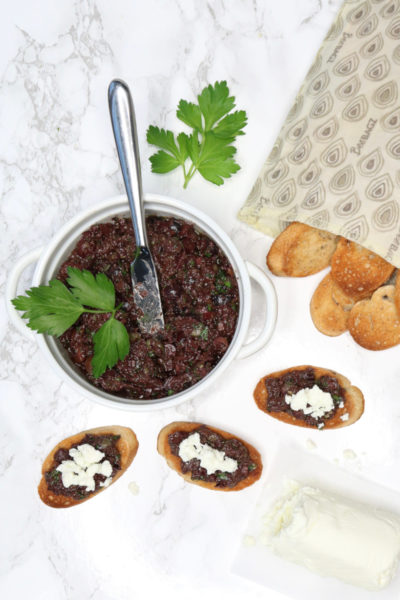 ---
OLIVE TAPENADE RECIPE
vegan, gluten-free
PREP TIME:      10 minutes
COOK TIME:      0 minutes


TOTAL TIME:

   10 minutes


YIELD:

                just over 1 cup
INGREDIENTS:


1.5 cups     kalamata olives*, sliced (375 ml jar)
3 tbsp        capers, drained
1                  garlic clove, minced
2 tbsp        olive oil (extra virgin)
2 tbsp        fresh parsley, finely chopped
DIRECTIONS:


1.   Reserve 1/3 cup of olives and set aside.
2.  Place remaining ingredients in food processor and pulse to desired consistency- try not to over blend to retain some of the olive texture.
3.  Chop reserved olives into smaller pieces.
4.  Remove tapenade from food processor. Stir in cut up olives.
*NOTE:
For best flavour, use only good-quality, brine-cured olives in a jar, not the canned variety.
---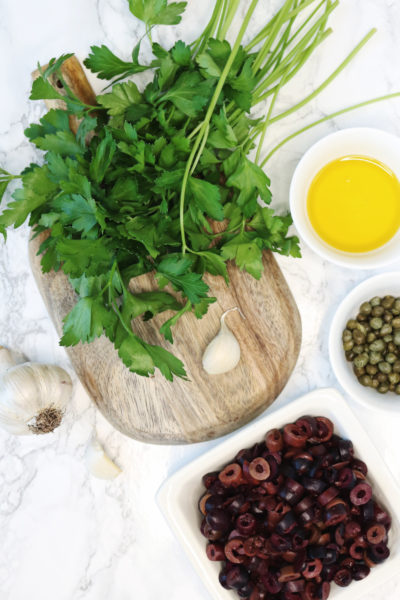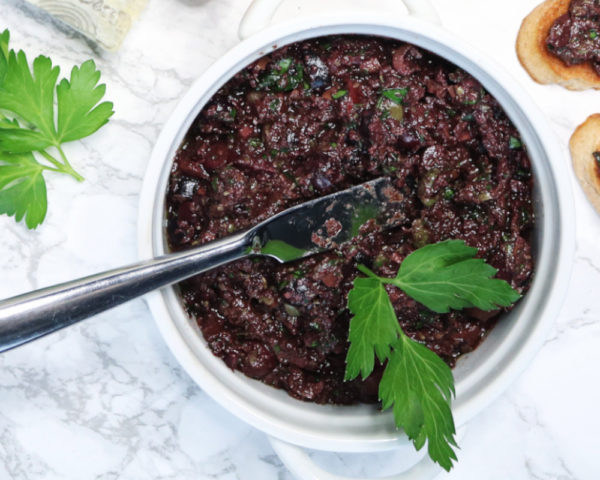 S

hop this pag

e