Garlic scapes are an early summer delicacy that add a mild garlic flavour to dishes.
After many failed attempts to incorporate garlic scapes into various recipes, I finally have a recipe that I like and can confidently share!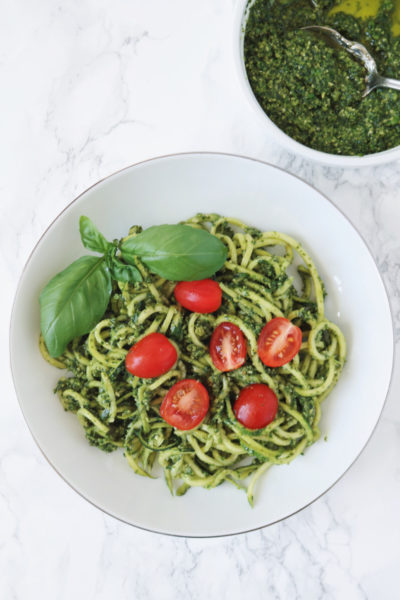 One of the mistakes I made early on is that I used bottom end of the scape, which can be rather "woody".  I'm sure it's a good source of fibre, but it's really tough to chew!  I've learned to just use the most tender section of the scape – right below the seed head and above the main stalk.  Basically just the curved "neck" part of the scape that's more pliable.
---
GARLIC SCAPE PESTO RECIPE
vegan, gluten-free
PREP TIME:

 15 minutes


COOK TIME:

 0 minutes


TOTAL TIME:

 15 minutes


YIELD:

           just over 1 cup
INGREDIENTS:
2 cups       fresh basil
1/2 cup      spinach
10               garlic scapes*
1/4 cup      pine nuts  (substitute with raw pumpkin seeds, sunflower seeds)
1/2 cup      olive oil (extra virgin) ~ add more if you like it more liquidy
1 tbsp        nutritional yeast
1 tbsp        hemp hearts
* Use 1 clove of minced garlic to add extra flavour or as a substitute for garlic scapes.
DIRECTIONS:
1.    Place basil, spinach, garlic scapes, and pine nuts in food processor.
2.   Pulse a few times to break down into smaller pieces.
3.   Switch to blend and slowly pour in olive oil while processor is running.
4.   Blend until desired consistency.
5.   Remove pesto from food processor.  Stir in nutritional yeast and hemp hearts.
NOTE:
I doubled the recipe so that I would have extra pesto to freeze.  I lined a tray with parchment paper and spooned out 1 tablespoon-sized servings onto the tray and froze overnight.  Once frozen, I transferred the individual frozen pesto portions into a container. I specifically didn't add any extra oil to make sure it wasn't too runny, although if you did make it more liquidy you could freeze individual portions of pesto  into an ice cube tray.
---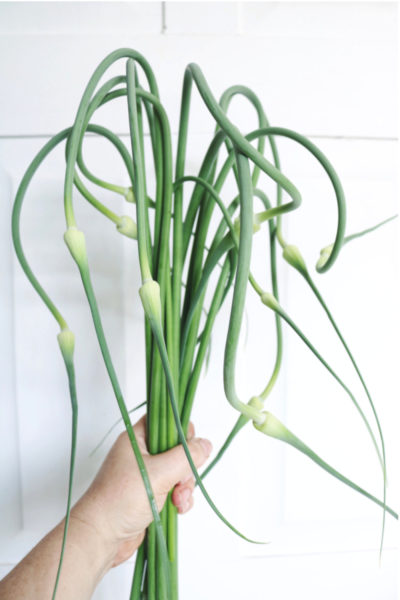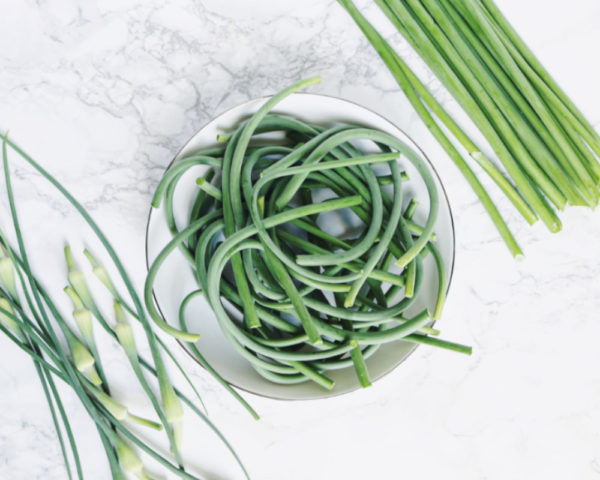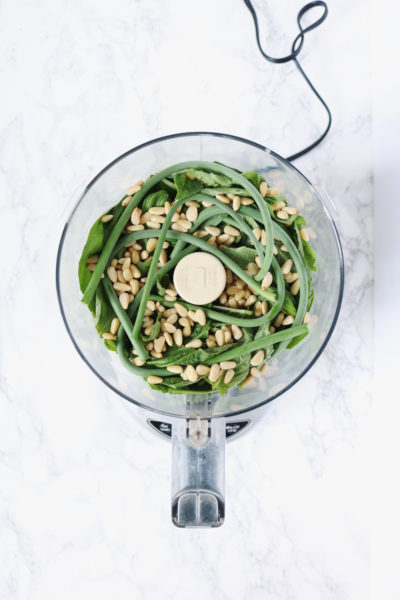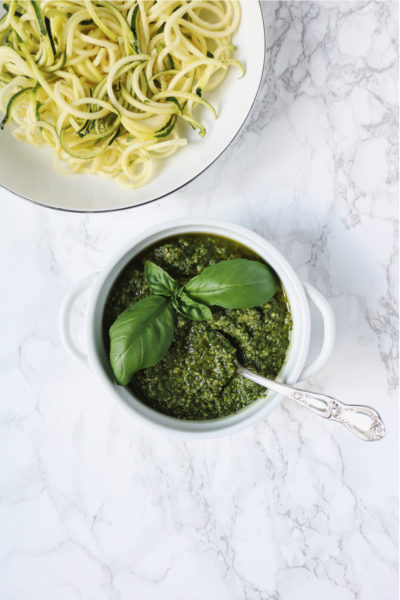 S

hop this pag

e